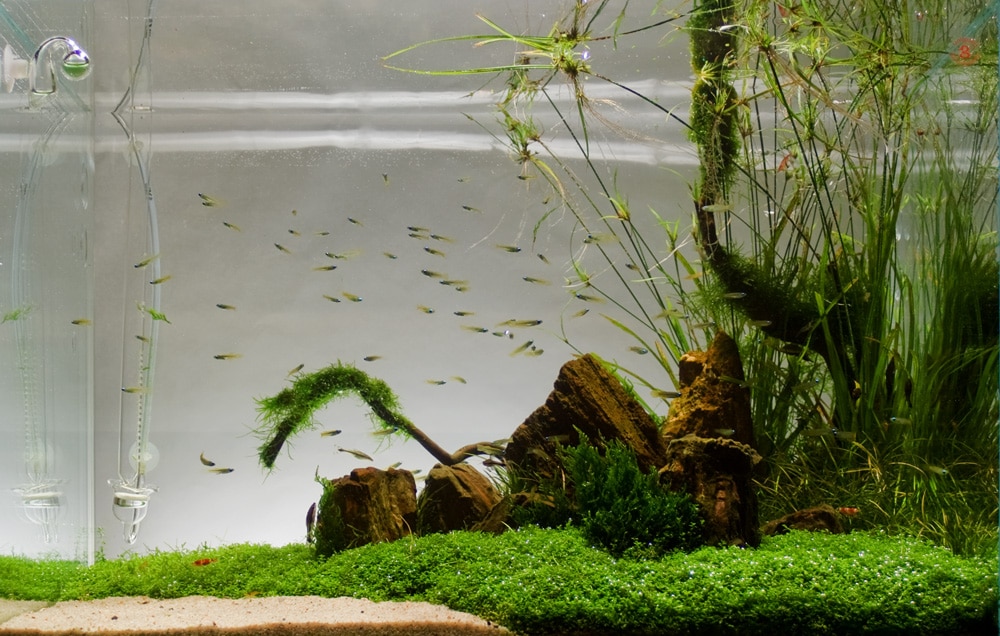 This iconic Nature Aquarium was planted by famous aquascaper James Findley.
The aquascape is entitled 'Krabi' because it was inspired by James' visit to Krabi, Thailand. It is a perfect example of when a Nature Aquarium recreates a natural landscape in miniature: the fossilised wood recreates the large cliffs that are typical of the area, the sand suggests a beautiful silver beach and the plants re-create the natural jungle-like vegetation of southern, coastal Thailand. In this aquascaper, James succeeds in re-creating a natural landscape in miniature, with a wild but calming atmosphere, reflecting nature at her best.
If you would like to re-create this style, please look at the 'Related Products and Articles' for this image. Alternatively please call us for assistance, or visit our store where our experts will happily help you achieve this style in your own Nature Aquarium.