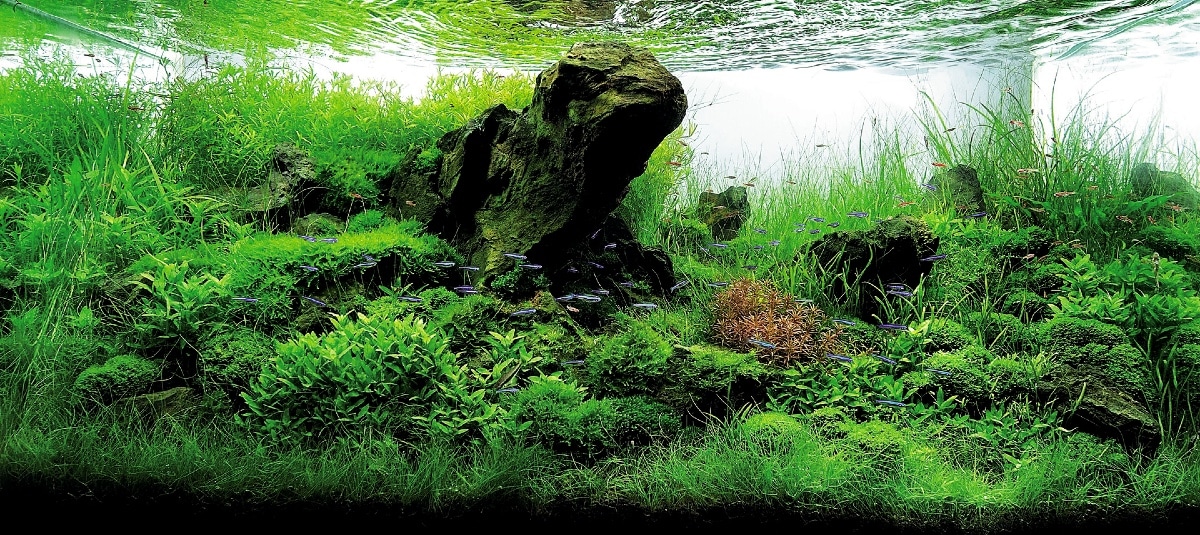 World Ranking No.23
Aquascaper: Wei Cheong Chung
Country: MALAYSIA
Aquascape Title: Frog Mountain
Size: W90 x D45 x H45 (cm)
Evaluation:
This layout reminds a terrestrial landscape with oddly-shaped rocks. This style of layout was found in the previous contests, but this layout is unique in the arrangement of mosses. But there was not much variation in arrangement of rocks, and one cannot feel much depth in the layout. The foreground part is flat, and monotonous. It requires a little ingenuity.