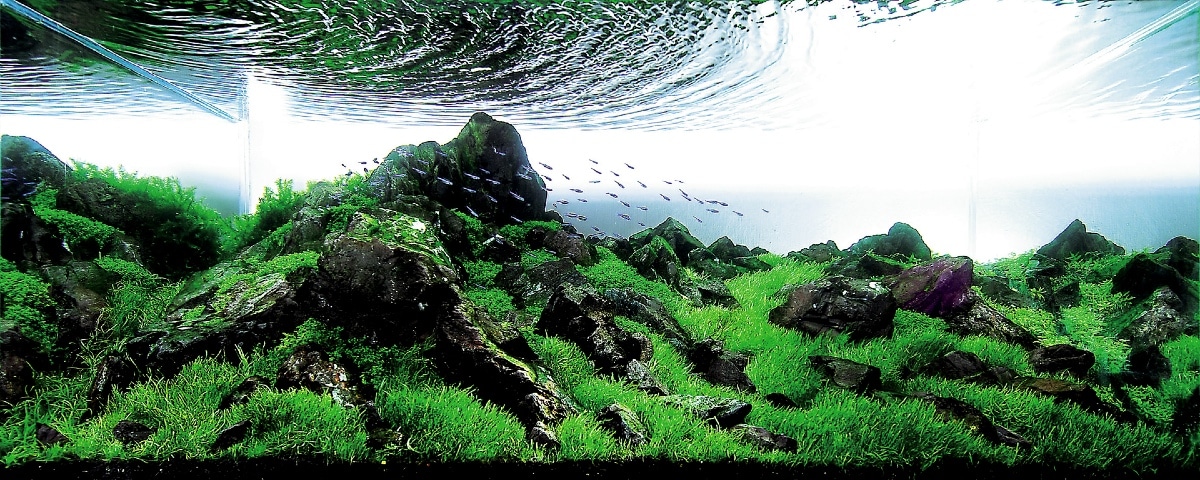 World Ranking No.14
Aquascaper: Chow Wing Ki
Country: HONG KONG
Aquascape Title: Firmament
Size: W120 x D55 x H50 (cm)
Evaluation:
This is a typical mountainous layout, expressing a majestic landscape created by heaping up the stones. The position of fish swimming in a flow is also good. There're several species of small fish, with no uniformity. In the natural environment, vegetation changes according to the altitude and direction of mountain slopes. The layout could look more natural if the creator thought about the rules in planting arrangement.