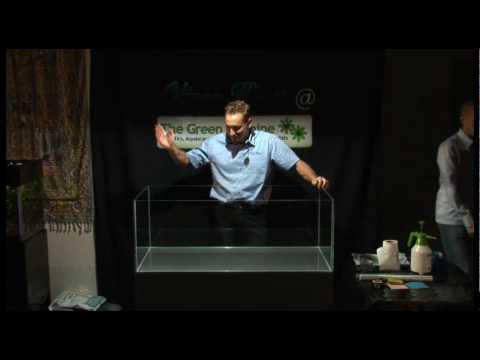 "Autumn in Isle of Man" by Oliver KnottTo celebrate TGM's UK distribution of the Tropica Aquacare range, we hosted a free aquascaping demonstration on Sunday 13th September 2009 by the renowned German artist Oliver Knott.
For this photograph a white background was suspended behind the tank and back lighting was used. The
diffuser material
works with stunning effect here.
As always the event was a great success, the atmosphere was unique with the perfect mix of excitement, enthusiasm and good humour throughout the day
The video has been split into 4 parts and is available via our YouTube channel. At just over 30 minutes long is a condensed version of the day. The actual demonstration lasted about 6 hours, so this is no real substitute for the experience of being there on the day, but it should prove useful and interesting for many aquascaping hobbyists and professionals.
You can watch the video on our YouTube channel by visiting this page.
Photographs by Stu Worrall.
Setup Specifications
Step by Step