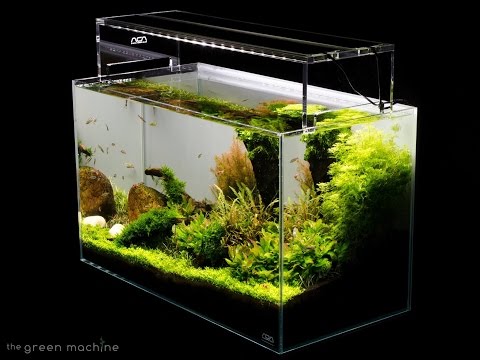 Learn how to create this aquascape yourself in this step by step guide. We cover filter and CO2 setup for the first time.
We've listened to your feedback and we are going to be focussing on making our videos even better, and making more of them.
Making our videos uses a lot of time and resources, so to enable us to do more we're asking for a small fee for some of our new videos- we'll use this to bring you new videos more often, and cover more areas of aquascaping such as filtration, CO2 and more of the stuff you've asked for. We'll still publish some free videos and articles- just like we've done over the last 8 years.
We hope that you enjoy this video as much as we enjoyed making it. 🙂
00:36 Substrate system
04:22 Hardscape (Wood & Stones)
06:35 TGM Substrate Supports
12:48 Planting
26:07 Planting complete
26:30 Filter setup (ADA Super Jet Series Filter)
28:48 CO2 Setup
34:40 Mature layout (10 months old)
This is an ADA 60-P 60x30x36cm aquarium- a popular small size.
Hardscape: ADA Hornwood
TGM River Pebbles
In the future some photos will be published on our website with full setup specification- we'll post the link here once it's up 🙂