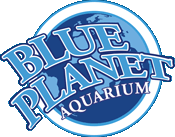 In November this year, James Findley will be doing a planted tank demonstration at The Blue Planet Aquarium, Ellesmere Port.
This will be part of an event called the National Aquarium Workshop (NAW). James was invited to be the main speaker by the organisers.
Photos from this event have now been published here.
Watch this space for more details on the event.
Don't worry if you can't make it to the event – the demo will be filmed and released on our YouTube channel.