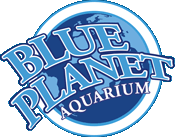 On November 14th 2012 James Findley performed an aquascaping demonstration to delegates at the National Aquarium Workshop (NAW) 2012. The even was held at Blue Planet Aquarium near Chester, UK.
Professional aquarists from across the nation travelled to the event. Among the crowd were representatives from many public aquaria who came together for this special event. Having so many professionals under one roof resulted in an excellent atmosphere!
James transported Five Stones Aquascape to the event as an example of a mature, grown-in tank.
Over the course of two sessions, he introduced the aquascaping concept and talked the audience through what he was doing as he set up an Iwagumi style layout.
A question/answer session followed with many enthusiastic budding and experienced aquascapers.
After the event the aquarium was transported back to The Green Machine in Wrexham where it will be maintained as a public display. Come and see how our latest display is growing in!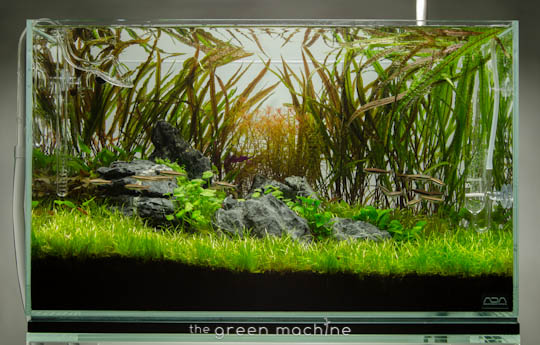 Scroll down on the main article for pictures fo the event.
Setup Specifications
Aquarium & Stand
CO2 System
Filtration System
Lighting System
Substrate System
Hardscape Material
Plants
Fish & Shrimp
Pencil Fish (

Nannostomus) x 16

Cherry Shrimp (

Neocaridina heteropoda) x 20
Step by Step…
Our team prepare the plants backstage…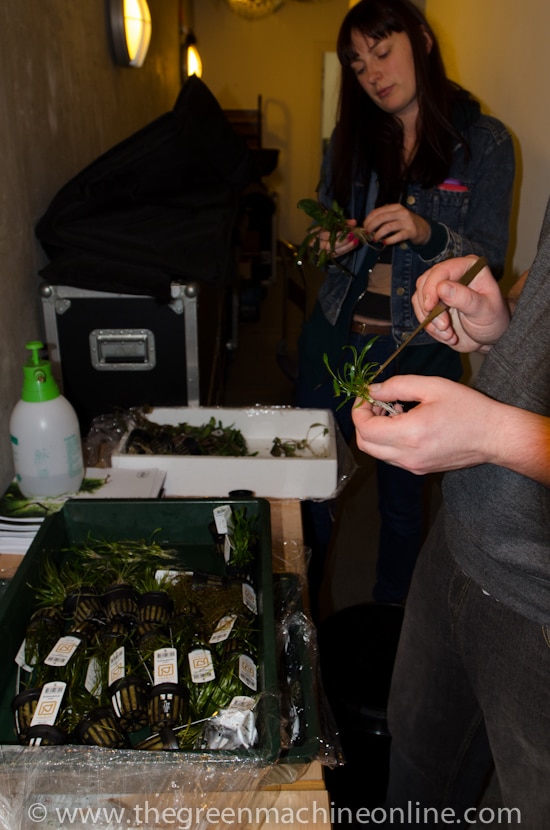 James explains his techniques and concepts to the audience.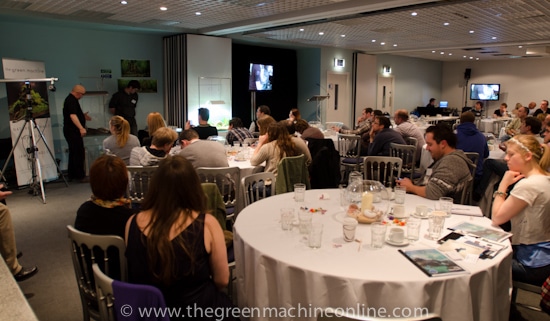 The audience watches the demo.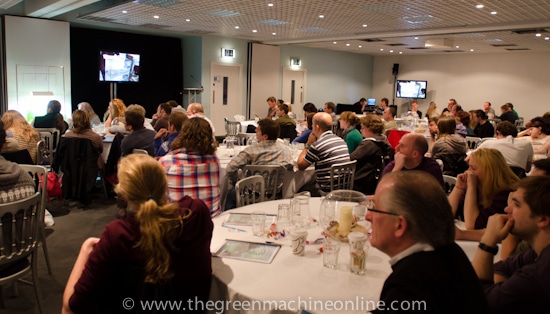 Hardscape is complete…  some water has been put in which has made some of the Aqua Soil darker.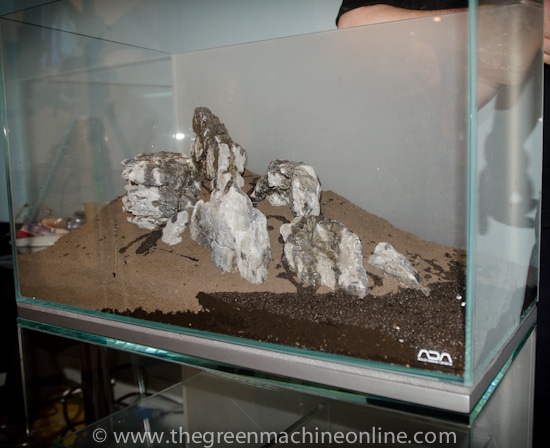 Planting has started…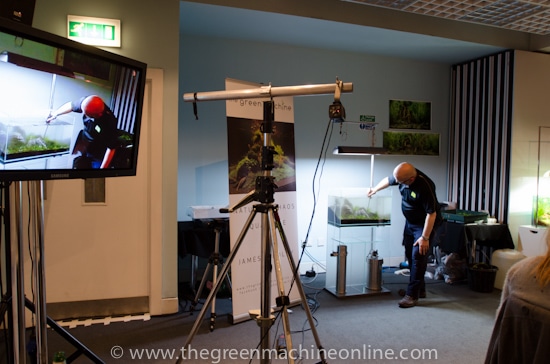 Planting is almost complete…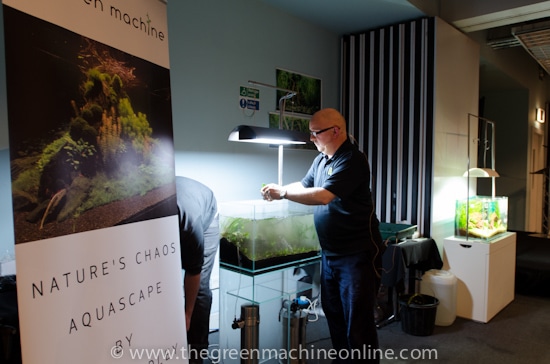 James answers questions and explains aquascaping elemensts in more detail.
Planting complete! This aquascape will look much more beautiful once grown in. We'll be publishing some grown-in shots in about 2 months so come back to find them. Alternatively call in store to our shop to see it up close!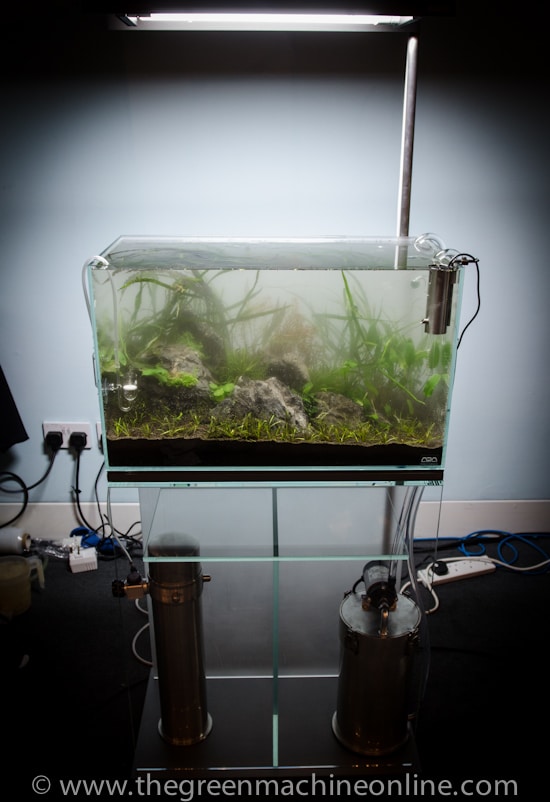 6 months after planting…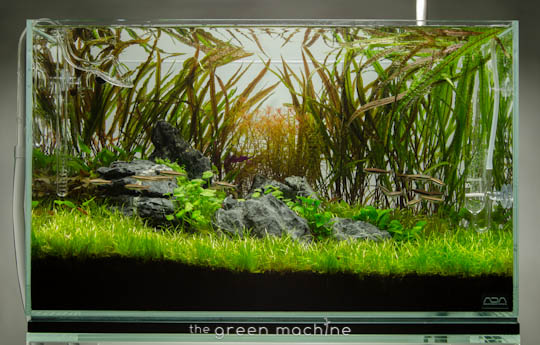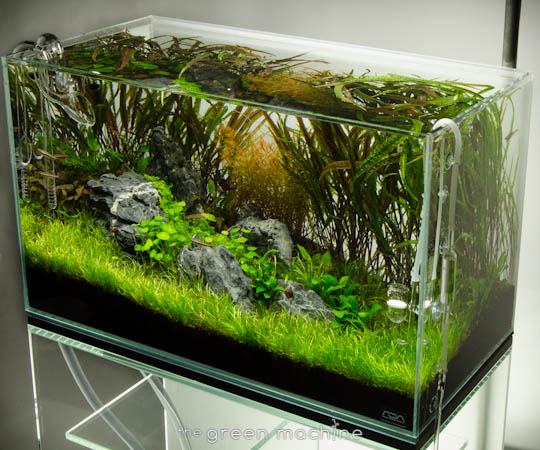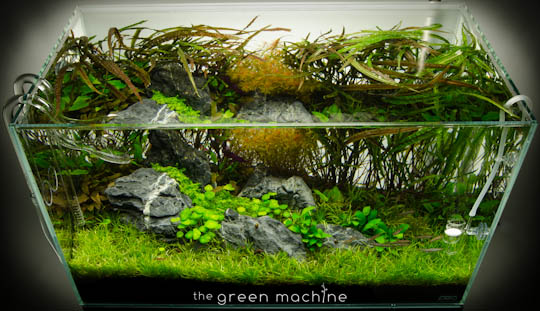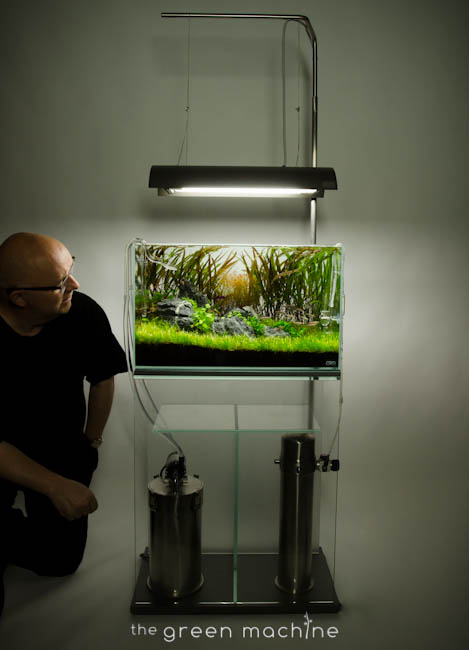 Like this article? Read more like this…