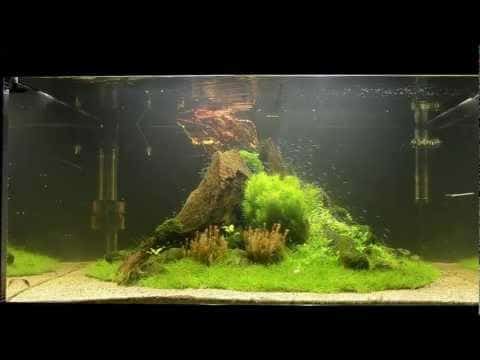 At 3 years old this super tank was transformed into a jungle style aquascape. The hardscape and substrate are the originals, only the plants were changed. https://thegreenmachineonline.com/articles/news/natures-chaos-transformed-jungle-style-aquacape
The age of this tank is a testament to the longevity and high quality of ADA Aqua Soil – the ultimate substrate for your planted aquarium!
Video timings:
00:00 360° walk around shot of Jungle layout
02:40 The original volcano layout just after planting was completed
03:10 The volcano layout at 1 year old
04:09 The Jungle Transformation
This is a follow up video to "The Making of Nature's Chaos" 30 minute documentary which can be viewed here- http://youtu.be/wZDexLMZFrU
And also Nature's Chaos 1 Year Old which can be viewed here- http://youtu.be/6r5IticLvog
You can see more of James' work throughout our website in our Aquascape Journal section and our Aquatics Gallery.