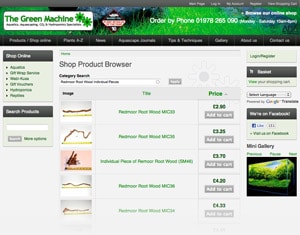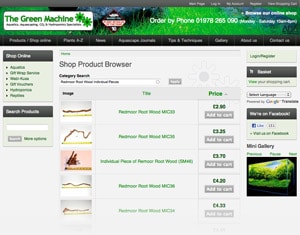 We have put a load more hand selected & individually photographed pieces of stunning Redmoor Root Wood online.
Redmoor wood is a beautiful natural hardscape material, perfect for planted aquarium aquascaping.
We now have over 180 individual pieces online. This makes it quite hard to browse them, so we've got a new search page on our website…
You can sort the results by Price or Title.
Follow this link to go straight to the Redmoor Root Wood browser:
www.thegreenmachineonline.com/products/browser?tid=Redmoor+Root+Wood+Individual+Pieces
Or you can visit the blank search page where you can choose which category to browse: www.thegreenmachineonline.com/products/browser
If you have any feedback, please use the form at the bottom left hand side of every page.