The Aquasscape…
Here are some grown in shots of the supertank created by James Findley which he has titled 'Pebbles'.
We'll publish more photo footage as well as a video in the future. We'll also publish a full setup specification.
It measures a huge 305cm x 61cm x 61cm (approx. 1200 Litres) and is currently on display in our gallery showroom. Visit us to see it for yourself.
Front view:

Back view:
Basic Setup Specifications
Closeup of one section: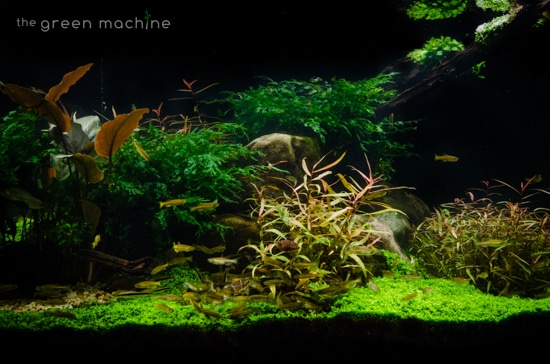 Corner angle view:

More photos to be released in the future!