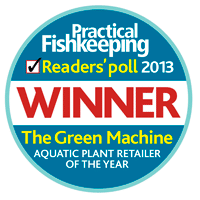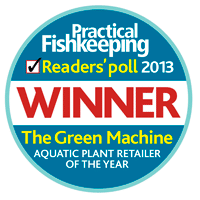 For the 4th year running we have been voted as the top Aquatic Plant retailer in the Practical Fishkeeping magazine readers poll.
We've won this award in 2010, 2011, 2012, and now 2013!
On top of this we also won Wales retailer of the year and are listed in the top 40 shops.
We'll continue to be the best right into 2014 and beyond.
Thank you to everyone who voted for us.