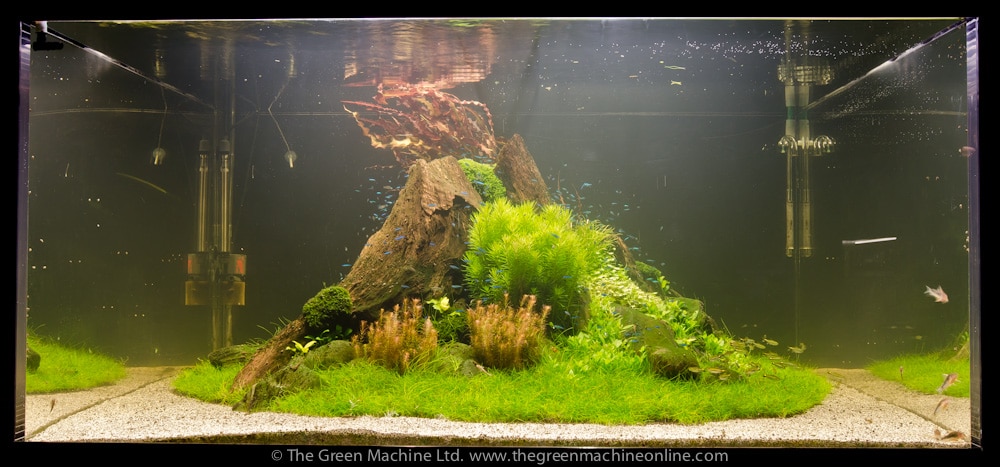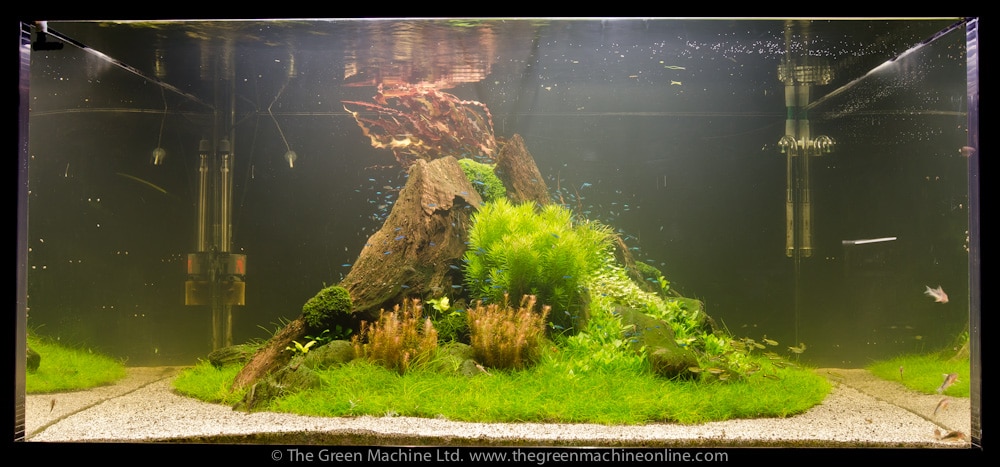 'Nature's Chaos', by James Findley is one of the most striking and beautiful Nature Aquarium Aquascapes we have ever had on display in The Green Machine.
We have created a 'Nature's Chaos' Plant Package so, if you have been inspired by it, you can re-create a similar aquascape simply and easily.
This plant package has been designed for an aquarium that is roughly a 45cm cube, so if you have a larger aquarium please add multiples of the plant package to your shopping cart.
If you would like any advice about how many plants you need, please contact us now, visit us in store, or call us on 01978 265 090 and our experts will be happy to help.
Many thanks to James Findley, famous aquascaper and founder of The Green Machine, who created 'Nature's Chaos'.
We have helped thousands of people learn to aquascape, and we are still counting!  So whether you are a beginner or an expert, we would love to meet you.  Read about The Green Machine Experience here.
Click here to get the 'Nature's Chaos' Aquascape Plant Package