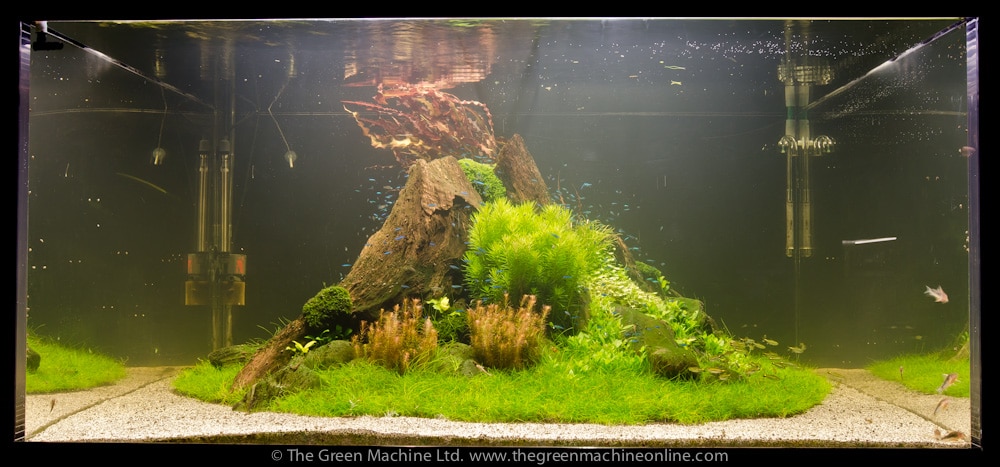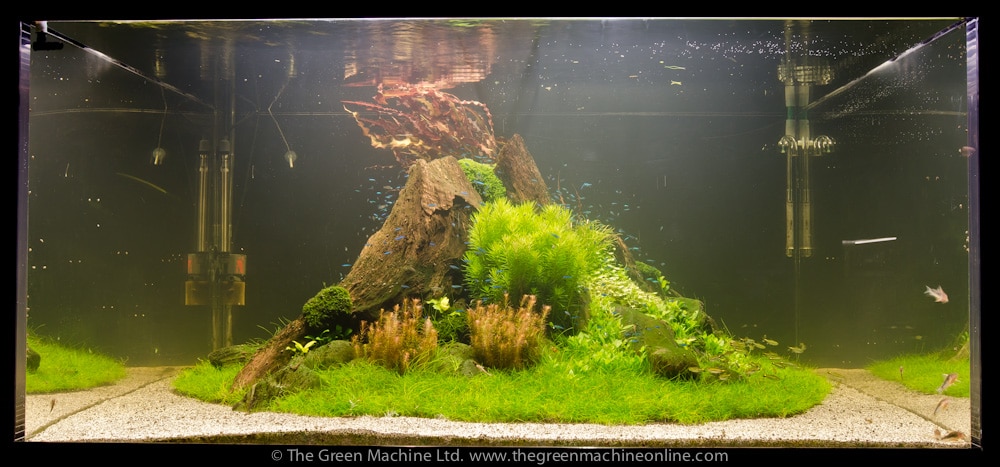 You can see a High Definition video of 'The Making of Nature's Chaos' on our You Tube Channel, or see below.
'Nature's Chaos' is an 1800l Nature Aquarium Aquascape by professional aquascaper and founder of The Green Machine James Findley.
View the aquascape journal for photographs and setup specification.
It is a beautiful work of art that is currently on display in The Green Machine.
Like all aquascapes, as it is a living work of art, it is constantly changing – it has already changed since the video was made so call in store to see the latest developments!
If you have been inspired by this aquascape, you can get the Nature's Chaos Plant Package to re-create a similar aquascape at home. Click here to get the 'Nature's Chaos' Aquascape Plant Package
Note* – if you want to watch the video in full HD, please change the setting on the bottom bar from '360p' to '720p' or 1080p'. If you have a slow internet connection it might be better to leave it as it is.