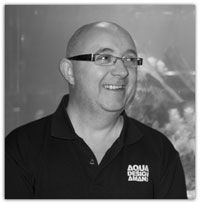 James Findley is the UK's leading aquascaper and founder of The Green Machine.
Before opening The Green Machine James was a professional fine art photographer during which time he discovered the Nature Aquarium, which represented a new and welcome challenge for his abilities.  James' artistic eye and appreciation of Nature was easily applied to this new art form.
James has been working with CO2 injection in the aquarium for almost 20 years and is a true expert.
After travelling extensively in the Far East James realised the full potential of the Nature Aquarium.  On his return he spent years searching (unsuccessfully) for an expert Nature Aquarium store in the UK.  After years of disappointment he decided to open The Green Machine to bring the Nature Aquarium style to the UK.
The Green Machine was created by James to be everything that was missing from the aquatic industry in the UK: 'I wanted The Green Machine to inspire people, to show them what could be achieved and to help them achieve it'.  So James pioneered this new style of aquascaping in the UK.  The Green Machine has stunning Nature Aquarium displays, expert staff, products that actually work, excellent customer service, a huge selection of fantastic aquatic plants, tons of aquatic hardscape to choose from and everything else that James searched for but never found.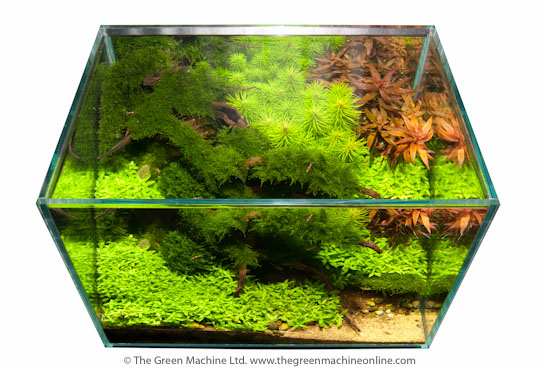 Since opening The Green Machine James has pioneered new styles of aquascaping and become internationally recognised for his artistic talent and technical skill.
You can see some of his famous work and read about his artistic inspiration here;
More of James' work is available to view in store – so why not visit us now?
James is often available in store to provide expert advice, artistic inspiration and technical guidance to The Green Machine's customers.  But please note:  if meeting James is important to you then please phone/email us ahead of your visit to make sure that he is available.
Book an Aquascaping Consultation with James now ►