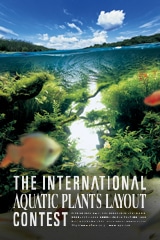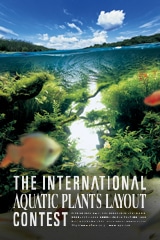 Congratulations to Jeremy Gay, editor of Practical Fishkeeping Magazine, for being invited to be a member of this years International Aquatic Plants Layout Contest, otherwise known as the IAPLC, held by ADA. This is a very prestigious competition and it truly is an honor to have a UK Jury member this year – well done Jeremy!
The IAPLC is the largest planted aquarium contest. It is open to all, free to enter and there are some excellent prizes to be won. But most of all it is good fun and a great excuse to get aquascaping! Read more about the contest, and how to enter at en.iaplc.com
Jeremy wrote;
"I feel really honoured to be a jury member for the IAPLC," said Jeremy Gay. "I first set eyes on Nature Aquarium World (a book) by Takashi Amano some 20 years ago and I never even dreamed that I would be helping to judge a global aquascaping contest inspired by Mr Amano's work.
"The honour must surely go to The Green Machine (TGM) in Wrexham though, for setting up the first nature aquarium shop in the UK, for sticking rigidly to nature aquarium philosophies and for being the first official ADA stockist in the UK.
"Just being able to buy the goods that Amano uses himself in his set ups is a major benefit to aquascapers and TGM have changed the UK aquascaping scene for the better.
"There has never been a better time for UK planted tank owners to enter this competition and it would be great to increase the number of UK applicants this year."
"I've seen some great UK 'scapes and am eager to see, and rank these, up against the best in the world. It costs nothing to enter, yet you could win over £7500."
Congratulations to Jeremy, and many thanks for the kind words! Read more from Jeremy at http://www.practicalfishkeeping.co.uk/content.php?sid=5008