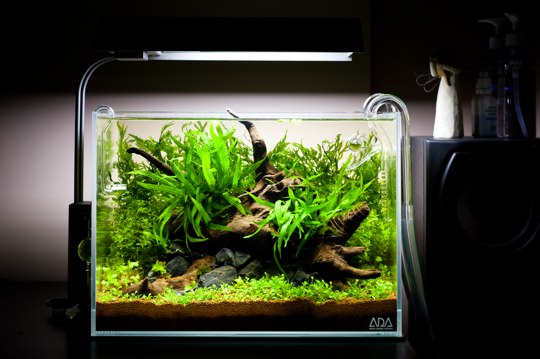 ADA Aqua Soil normal type is suitable for all Nature Aquariums and aquatic plants and provides exceptional results every time. But ADA Aqua Soil Powder Type has some additional benefits that many of our customers choose to take advantage of;
ADA Aqua Soil Powder Type has a much finer grain size, so it is ideal for nano aquariums because it allows a greater sense of scale to be achieved within the aquarium.
The ability to provide a greater sense of scale is also useful for achieving the 'Miniature Landscape' style of the Nature Aquarium.
It is also beneficial for carpeting plants and grasses – we have found that it allows the small roots of the plants to penetrate and anchor into the substrate more effectively, so it improves plant growth and reduces the risk of the carpet 'rising' from the substrate – we know how devastating it can be when your beautiful carpet of Hemianthus lifts away from the substrate!. Read more about Working with Carpeting Plants and Grasses in our article here.
ADA Aqua Soil Powder can be used in conjunction with the normal type, by placing a layer of powder over the normal type, or by using the powder type in areas where you intend to plant carpeting plants.  This allows you to minimise costs whilst maximising results.
For more aquascaping help, read our Aquatics Tips, Tricks & Techniques.
ADA Aqua Soil Granules Powder Type –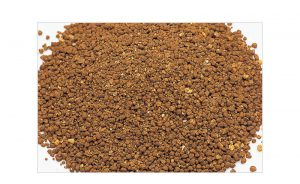 ADA Aqua Soil Granules Normal Type –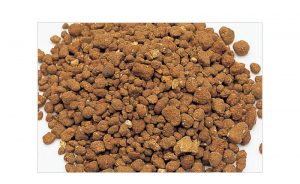 ADA Aqua Soil Powder Type is available in the following varieties and sizes –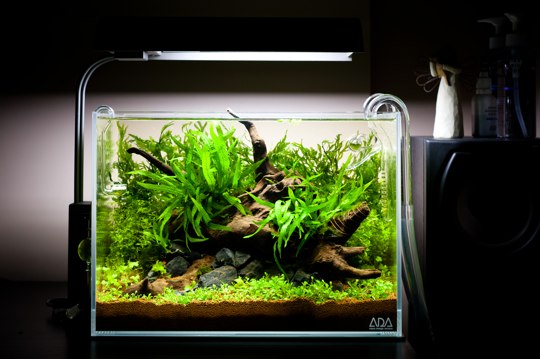 Above: A Nature Aquarium using ADA Aqua Soil Powder Africana
This image shows what can be achieved with ADA Aqua Soil Africana Powder type. The clarity of the water immediately after planting is striking.
Like this article?  You might like these other articles and Aquascape Journals by The Green Machine;
If you would like some more advice or assistance choosing the most suitable aquatic substrate for your aquarium, please contact us now! Or you can phone us on 01978265090 or visit us in store.