The Story of Super Jet Filters: A Note from Takashi Amano, founder of ADA

The ADA Difference
Aqua Design Amano (ADA) is not like other aquatic companies: it was developed by famous aquascaper Takashi Amano as a result of his passion for the Nature Aquarium.
This means that everything that ADA produces is carefully researched and developed and then tried and tested to the standards of Mr. Takashi Amano himself. 
As a result of this, every ADA product has a unique story behind it. This article takes an in-depth look at the revolutionary ADA Super Jet Filters.  ADA Super Jet Filters are internationally acclaimed not just for their design, but also for their performance.  The quality of the ADA Filter is quite clearly second to none.
The Filter
ADA Super Jet Filters are specifically designed for the Nature Aquarium:
they are made from stainless steel to ensure quality, durability and beauty
they have an extra-large capacity for filter media to ensure maximum performance
they utilise a special Magnet Pump which has a uniquely shaped impeller and highly durable shaft that ensure that the filter has extra high power
all ADA Super Jet Filters come with ADA glass Inlet and Outlet Lily Pipes included
All ADA Super Jet Filters come with ADA filter media included
Every element of design has been carefully considered, researched and developed and then tried and tested to ensure that they meet the exceptionally high standards of Takashi Amano and ADA: absolute perfection.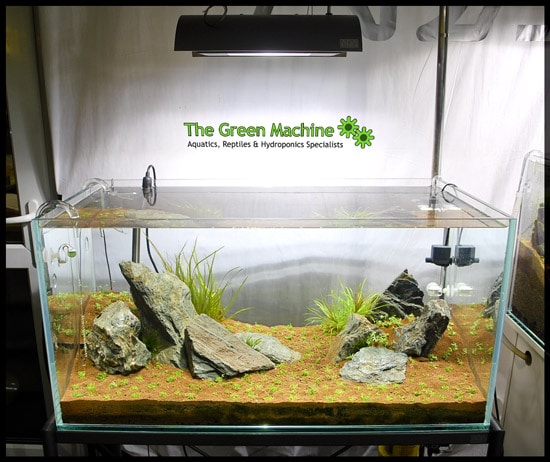 Above: Hidden Valley Aquascape by famous aquascper James Findley using the ADA Super Jet Filter ES 1200
Stainless Steel: An Innovation
Takashi Amano explains why he decided to use stainless steel for his filters: 'We are the first one in the world to use stainless steel for an external filter.  All other manufacturers were using plastics. However, I decided to use stainless steel not only because of its durability, but also because it looks attractive as peripheral equipment for Nature Aquarium. Stainless steel is rust proof, sturdy, and resistant to scratching. It dissipates heat well so that it helps against high temperatures in the summer time. Plastics look unattractive and scratches easily'
Hand Crafted
Each ADA Super Jet filter is produced by hand, one by one.  This means that every single Super Jet filter is hand crafted, ensuring that it is completely perfect.  As with all ADA items, the attention to detail is phenomenal.  The Super Jet filter appears to be simple, elegant and minimal but in reality it is a true feat of mechanical engineering.
The Challenge
Takashi Amano explains one of the technical challenges he faced during the development of the Super Jet Filter: stainless steel is a difficult material to work with and it was vitally important that all the components fitted together perfectly, otherwise the filter would leak:
'The most difficult thing to come up with was the means to fasten the canister and the top plate together securely: buckles are used to secure the parts together on a Super Jet Filter. When a filter is turned on, water pressurizes the filter from inside. Mechanically, holding the parts securely together under pressure is quite difficult. Any slack will cause a water leak. The strength of the fastener is important. At first, I did not know how to solve this. I left it up to a development engineer, but he could not come up with a solution. In the end, I came up with the design myself, and it has a lot of innovative features.  People may think that the Super Jet Filter is rather simple mechanically, but shaping it accurately with stainless steel is quite difficult as compared to a plastic piece.  A water leak can result from the tiniest gap. Considering that, I believe that it's quite a job for a craftsman.'
Summary
In the Super Jet Filter Mr. Amano and his team at ADA have succeeded where most fail: they have a product that is as beautiful as ti is functional: a work of art that knocks the socks of every other filter on the market in terms of performance, durabiltiy and quality.  Perhaps it is because ADA are not like other companies: ADA is the result of Mr Amano's true passion and his desire to create absolute perfection for the Nature Aquarium.  Perhaps that is why ADA succeed where others fail.
Availability
ADA Super Jet Filters are currently available to puirchase and view on display in The Green Machine.  They are also available to purchase online at a new, lower price;
The new nano Super Jet Filters are truly stunning and an excellent investment for any nano enthusiast!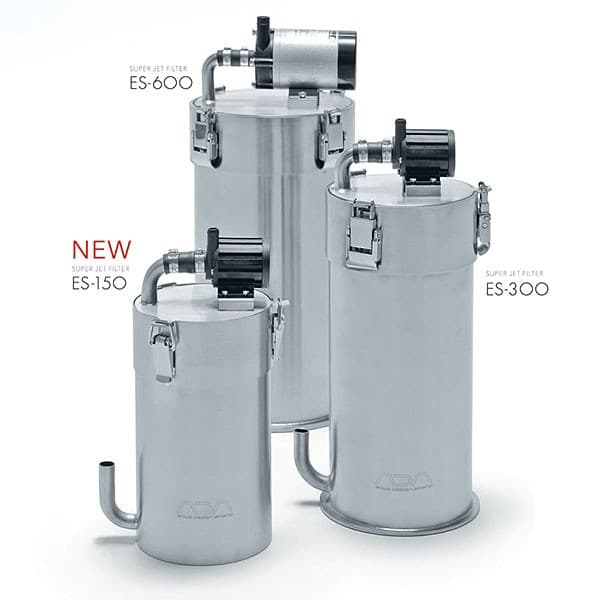 Like this article? Other aquatic articles by The Green Machine you might like are;