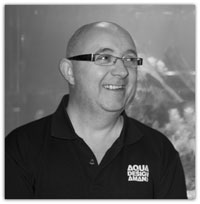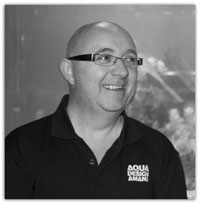 Professional aquascaper and founder of The Green Machine, James Findley, will be writing for Practical Fishkeeping Magazine from next month's issue, as a planted tank and Nature Aqurium specialist.
James Findley has been working with CO2 injection and planted tanks for almost 20 years and is a true expert in the field. He has worked with aquariums of all sizes from tiny pico scapes to huge 1800 litre display pieces and is the msot prolific and experienced aquascaper in the UK. James regularly plants tanks for private clients and has created many iconic works for The Green Machine. If you would like James to create your NAture Aquarium contact us for more information.
You can see many of James' creations throughout our website, Facebook page, YouTube channel and Newsletters. Here are some recent photos of 'Reciprocity' – our 10ft long in-store display aquascape by James… video footage will be published very soon! It's quite a stunner – feel free to come along and visit it during our open hours.
Practical Fishkeeping Magazine, under the guidance of editor Jeremy Gay, is an expert publication that features all aspects of fishkeeping from ponds to marines and tropicals. More recently, however, it has begun to publish specialist articles about planted tanks and Nature Aquariums, and has made a big contribution to the growth of the planted tank scene in the UK. In fact, Jeremy Gay is now a judge in ADA's International Aquatic Plant Layout Contest.
The two newest recruits to the magazine are Takashi Amano (founder of ADA) and our own James Findley (founder of The Green Machine). They join an expert line up of contributers including Heiko Bleher and Nathan Hill. We are very excited about the future of the magazine and the future of aqauascaping in the UK!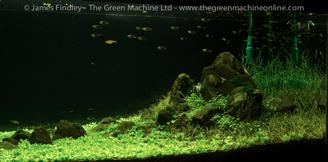 View the latest pictures of Reciprocity on our facebook page…