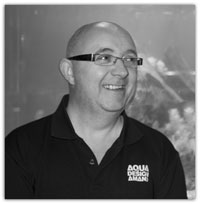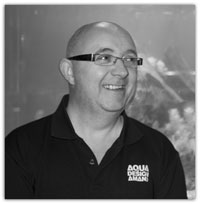 Professional aquascaper and founder of The Green Machine, James Findley will be planting the 3m long Nature Aquarium in-store display tank this Thursday 5th January and Thursday 12th January.
Plants featured will be Echinodorus tenellus, Echinodorus vesuvius, Staurogyne repens, Hydrocotyle sp japan and Ricardia chamedrifolia, all supplied by Tropica of Denmark.
It is not often that a true Nature Aquarium of this size is planted, and this is one of the three largest true Nature Aquariums in the UK, all on display in The Green Machine.  The most recent re-scape of one of these large displays was James Findley's re-scape of the 1800 litre cube entitled Nature's Chaos.
James has already completed the hardscape layout of this monster Nature Aquarium using the highly coveted ADA Manten Stone. It is the first aquarium of this size to use this precious stone and is sure to be a real show stopper! In the true Nature Aquarium style, James will be using the ADA system (developed by famous aquascaper Takashi Amano himself!).
This is a rare event that always attracts a lot of attention, so if you are a Nature Aquarium enthusiast or would like to see how its done then call in store to see this epic re-scaping, and watch James at work.
If you can't make it don't worry – we document all our epic re-scapes on our You Tube Channel so sign up our You Tube channel for all the latest updates.