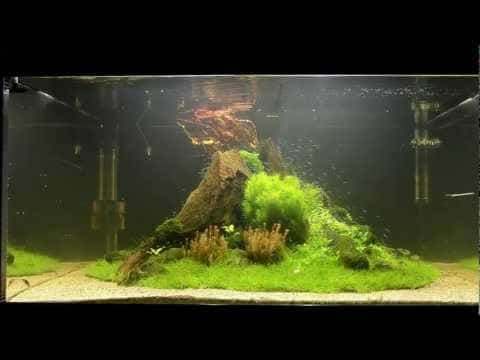 TGM Substrate Supports, as used in Nature's Chaos by James Findley are available online now.
These Substrate Supports allow you to bank up substrate quickly and easily, so you can achieve perfect results every time!  For full instructions please watch the video below.  (Please make sure that you have audio enabled on your computer/headphones so you can hear the narration)
'Nature's Chaos' is an 1800l Nature Aquarium Aquascape by professional aquascaper and founder of The Green Machine James Findley. It is a beautiful work of art that is currently on display in The Green Machine.
Like all aquascapes, as it is a living work of art, it is constantly changing – it has already changed since the video was made so call in store to see the latest developments!
If you have been inspired by this aquascape, you can get the Nature's Chaos Plant Package to re-create a similar aquascape at home. Click here to get the 'Nature's Chaos' Aquascape Plant Package