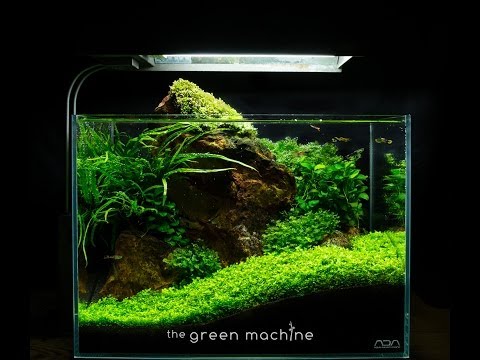 Our YouTube Channel has just passed the 5 million views mark!
We're the biggest aquascaping video publisher, with over 5 million video views and more than 43,000 subscribers to our YouTube channel.
It's a pleasure to see some many aquascapers enjoying our work, along with all the newcomers we are introducing to our much loved hobby.
Our videos range form short how-to tips (eg how to prepare one of our plants before you put it in your aquarium), to full-blown hour long films, documenting the step by step creation of James Findley's Supertanks, complete with artistic, stylistic and technical explanation and analysis.
You can find our videos scattered around our website, embedded in articles and product pages. Or you can watch them all on our YouTube Channel here;
www.youtube.com/user/TheGreenMachineLtd/
We want to improve our videos- with your help!
This survey usually only takes less than 2 minutes!
'Thank you for all your support!'
Watch some of our videos here:
Like this article? Read more like this…