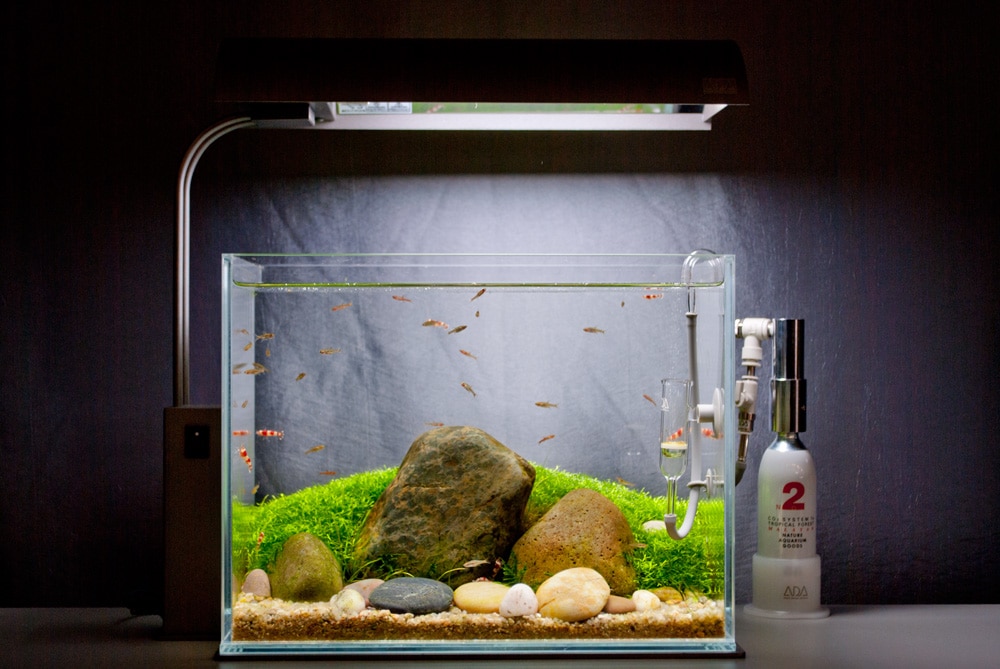 Aqua Design Amano: Absolute Perfection
Aqua Design Amano is famous aquascaper Takashi Amano's company.  ADA was born out of Mr Amano's love and passion for the Nature Aquarium.  As a result of this, all their products are tried and tested to the standards of Mr. Takashi Amano himself.
Image: Triptych Nature Aquarium Aquascape by James Findley, using the ADA liquid fertilizer system
Aqua Design Amano is not like other companies: they develop products specifically for use in the Nature Aquarium and Mr. Takashi Amano uses the products he develops in his own stunning Nature Aquariums.  This means that you can have complete confidence in everything that is ADA.
Aquatic Plants: Essential Fertilisation
The fertilization of a nature Aquarium is a vital element:  all plants need nutrients to live and thrive.  If you use a good fertiliser your plants will be healthy and growth will be lush and green.  In turn, this will ensure that the environment in your aquarium will be at the optimum, natural level so that your fish will be healthy and happy.
Aqua Design Amano: Attention to Detail
As with all things ADA, the ADA liquid fertilisation system has been researched and developed by Mr Takashi Amano for use in his own Nature Aquarium layouts, so you can be confident that it is the very best fertiliser available.  This can be seen in the attention to detail: all the ADA liquid fertilisers are made from distilled deep sea water as this promotes nutrient absorption and improves leaf colouration.  In addition to this, the entire Green Brighty Series come with Precision Dispenser Pumps, which dispense exactly 1mm with each compression.  This reduces wastage and eliminates the risk of over dosing.
ADA provide a variety of liquid fertilisers that are tailored to the specific needs of your aquarium.  The Green Brighty 3 Step series is for aquariums with a variety of plants, Green Brighty Special Lights is for aquariums with light-loving plants, and Green Brighty Special Shade is for aquariums with low-light demands like Cryptocoryne.   Brighty K is an additional supplement that can be used along side the Green Brighty Step, Shade or Lights series.

ADA Brighty K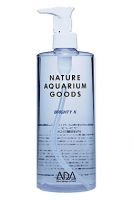 We recommend that all the ADA Green Brighty Series (whether Step 1, 2, 3 Lights or Shade) be used in conjunction with ADA Brighty K.
Brighty K supplies potassium to the Nature Aquarium, which tends to be in short supply at every stage of the Nature Aquarium. Plants need potassium in order to absorb other nutrients.
Brighty K can also be used to neutralise chlorine  in tap water when doing a water change.
The Green Brighty 3 Step Series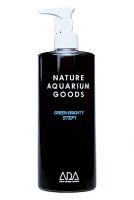 The Step Series is designed for Nature Aquariums that contain a variety of plants with a mixture of needs.
The Step system is specifically tailored to the nutrient cycle of a Nature Aquarium.  As time passes and the Nature Aquarium matures, the chemistry within the aquarium changes.  The Green Brighty Step Series responds to these changes.
Green Brighty Step 1 is specifically formulated for aquariums that are less than 3 months old.  Step 1 is formulated to promote new growth, so that your aquatic plants get the best possible start and your Nature Aquarium grows in well.
Green Brighty Step 2 is specifically formulated for use in a Nature Aquarium that is 3-12 months old.  At this stage the chemistry within your aquarium changes and there is a greater need for iron, so Step 2 is designed to provide the right balance of nutrients and iron to promote plant health and plant growth.
Green Brighty Step 3 is specifically formulated for Nature Aquariums that are over 12 months old.  At this stage, the nutrient levels in the aquarium tend to be running low, plant growth can slow and the environment in the aquarium can suffer.  Step 3 provides the right balance of nutrients to promote root growth, keeping aquatic plants strong and healthy and promoting plant growth.
Green Brighty Special Lights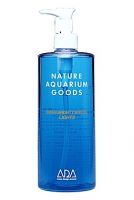 ADA Green Brighty Special Lights is specifically formulated for fast growing plants that have high demands and require high levels of light, like Riccia fluitans or stem plants.
It is also very effective for plants that have leaves showing signs of nutrient deficiency.
Green Brighty Special Shade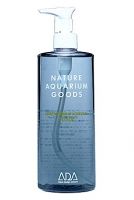 ADA Green Brighty Special Shade is specifically formulated for plants that have low demands and do not require a lot of light, like Cryptocoryne.
Special Shade has a potassium rich formula that promotes root growth.
It can also be used for supplying potassium to Nature Aquariums that require a low KH level.
If you would like some assistance to choose the most suitable liquid fertiliser for your Nature Aquarium, please call us on 01978 265 090, visit us in store or contact us now.
Accessories
In order to make your Nature Aquarium maintenance as simple, stylish and easy as possible ADA have developed a range of accessories for use with their liquid fertiliser system.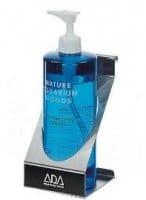 The ADA Metal Hook Stand
Made from solid stainless steel and available for 250ml and 500ml sizes for aquariums below 6mm thick.
The Metal Hook Stand hangs easily on your aquarium so that you can store your fertiliser easily without infringing on the aesthetics of your Nature Aquarium.

The ADA Green Drop
This is a true work of art: a beautiful, elegant yet futuristic piece of kit that supplies liquid fertiliser into the Nature Aquarium simply and easily.
By using the included needle parts you ca supply lliquid fertiliser directly into the substrate of the aquarium.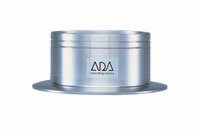 The ADA Bottle Base
For use with 500ml bottles, allows your liquid fertiliser to be stored with complete stability, whilst adding a futuristic feel to your Nature Aquarium.  Ideal for use with the ADA Green Drop.
The Green Machine Difference
Unlike other websites, our staff have hands on experience because we have a real store that is packed with stunning aquascapes. This means that we can give truly expert advice from our vast experience. We have helped thousands of people learn to aquascape already…and we're still counting!

Like this article? Other articles by The Green Machine that you might like are;
For more advice, inspiration and assistance please contact us now, or visit us in store. Book a personal aquascaping consultation with famous UK aquascaper and founder of The Green Machine, James Findley.